The Interactive Media team partners with your business as a full-service digital marketing agency that'll bring any vision to life. We specialize in online business development and strategies including mobile friendly websites, building custom mobile apps, providing online ad management, and even social media marketing.
We have a proven track record of success for many businesses and brands with local and global customer reach.
Chat with us now with a Direct Facebook Message

Websites & Apps
We specialize in online business development including mobile friendly responsive websites, e-commerce, and integrated iOS & Android apps.
Digital Marketing & Online Advertising
We work with you to manage your marketing, social media strategies, advertising, and your digital marketing campaigns! Our strategies and experience with online ads help us understand paid media better than anyone else, so we can work with clients to develop an approach that makes the most out of your content through paid conversions. In a nutshell: we create targeted, scalable content that sells stuff or other calls-to-action.
Social Media & Brand Management
We manage your social media pages and ad campaigns like Facebook, YouTube, & more. Our Team has the tools to manage your brand's entire online paid and organic presence. Learn more about our Social Media Management services here. We have the digital marketing creative team to come up with content, pics, and videos to achieve measurable results.
Trusted By Brands Like:

Send us a message
Featured Portfolio & Recent Projects
Allgaier Motorsports Racing Shocks
YMCA - Website, App, & Social Media
El Molcajete Mexican Restaurant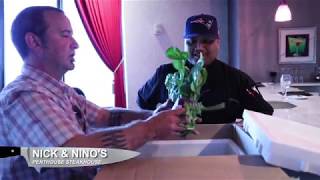 BCEF - Iron Chef Gala - Mystery Ingredient / Event Promo Video
FitTube - website, iOS and Android Apps
St George Apartments - Downtown Luxury Apartments
Blue Margaritas
Springfield Daily - New Website & Social Media
OnlineMakeupTutorials.com & OnlineBeautyTips.org
HomeGymStore.net - New Website & Social Media Pages
Rolling Meadows Brewery
McClureForSenate.com - State Political Candidate New Website & Marketing Management
Abe's Deals
Gym Bag - Online Supplement Store
GlassImagery.com
BCEF - Iron Chef Gala - Mystery Ingredient / Event Promo Video

Check out this promo video our Team did recently for the BCEF Iron Chef Gala at the Crowne Plaza! Our video was played in front of the 400 attendees to kick-off the competition ---- Want a video like this created for your Business, Organization, or Event Promotion? Send Interactive Media a direct message or visit our website 📱💻 www.interactivemedia.biz

Blue Margaritas

Project Details: Client needed a custom website design, social media management, off-line promotions, and branding. We also handle their social media marketing on a monthly basis.
We have completed over 30+ websites and marketing projects. Our client budgets range from $1,000 – $30,000+ per project. Please contact us for pricing and a free estimate.