Allgaier Motorsports Racing Shocks
YMCA - Website, App, & Social Media
El Molcajete Mexican Restaurant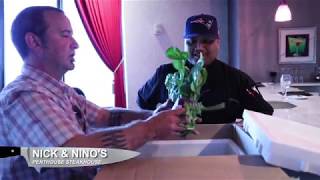 BCEF - Iron Chef Gala - Mystery Ingredient / Event Promo Video
FitTube - website, iOS and Android Apps
St George Apartments - Downtown Luxury Apartments
Blue Margaritas
Springfield Daily - New Website & Social Media
OnlineMakeupTutorials.com & OnlineBeautyTips.org
HomeGymStore.net - New Website & Social Media Pages
Rolling Meadows Brewery
McClureForSenate.com - State Political Candidate New Website & Marketing Management
Abe's Deals
Gym Bag - Online Supplement Store
GlassImagery.com
BCEF - Iron Chef Gala - Mystery Ingredient / Event Promo Video

Check out this promo video our Team did recently for the BCEF Iron Chef Gala at the Crowne Plaza! Our video was played in front of the 400 attendees to kick-off the competition ---- Want a video like this created for your Business, Organization, or Event Promotion? Send Interactive Media a direct message or visit our website 📱💻 www.interactivemedia.biz

Blue Margaritas

Project Details: Client needed a custom website design, social media management, off-line promotions, and branding. We also handle their social media marketing on a monthly basis.
We have completed over 30+ websites and marketing projects. Our client budgets range from $1,000 – $30,000+ per project. Please contact us for pricing and a free estimate.